The Premier Auto Parts CNC Machining Company in China
JTC is a licensed and highly skilled China CNC Auto Parts Manufacturer and supplier in China. Additionally, we have a an excellent relationship with customers with different requirements from various countries. Fully-equipped production line with more thirteen years experience with technology engineers and highly trained employees.
ISO9001 Certified manufacturer

The company specializes in CNC-machined car parts

Free samples are available for high-quality acceptance

Fast and professional service
>>>Request Our Most Current Price<<<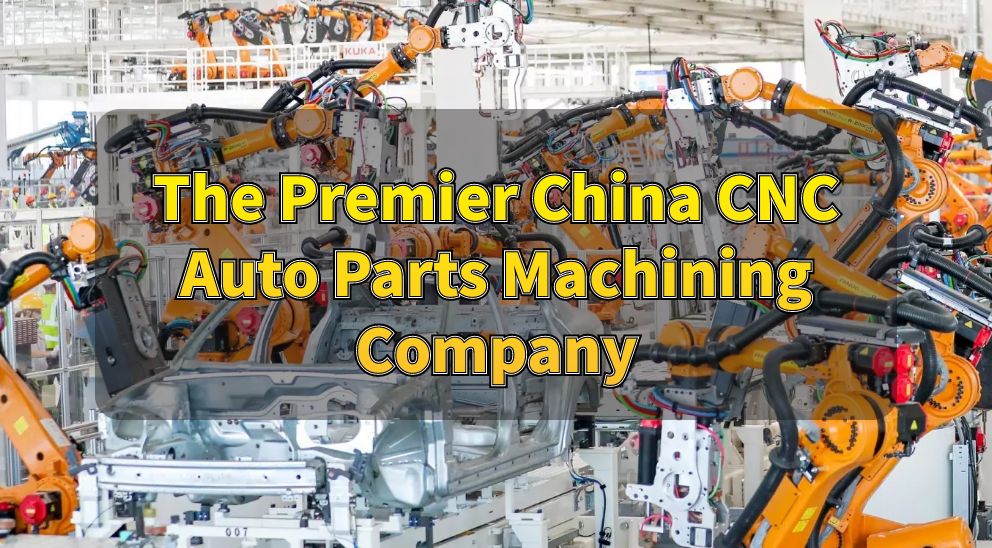 JTC Expert CNC Manufacturer of Auto Parts
If you're looking to grow the size of your CNC Auto Parts business, JTC Manufacturer in China is your best option. Design your concepts with confidence using the most reliable CNC automobile Parts Factory services in China. With the latest machines Our general tolerance is +/-0.01mm and, with five-axis machines, we are able to fabricate high-precision and complicated parts.
JTC is a professional CNC Auto Parts manufacturer in China since. We specialize in CNC Parts machining and the manufacturing of CNC Auto Parts. JTC has gained a wealth of experience and has inherited the latest industrial approach, and owns an expert design team and the top CNC Auto Parts models of equipment.
Why should you choose JTC CNC Auto Parts?
JTC can provide the best satisfaction for customers through superior technology and an advanced idea in CNC Auto Parts. We offer a single point of contact to customers. This can significantly reduce the costs of developing products and buying. Free engineering advice is provided for each customer.
Complete with a cutting-edge manufacturing machine, expert engineers, and highly skilled workers, JTC can ensure that your CNC machined car parts are of the highest quality standard. Additionally, all of our products are inspected prior to shipment, and production samples are made available prior to the final payment.
JTC is your ideal and top CNC Auto Parts manufacturer and supplier in China. JTC's CNC Auto Parts is used for automotive manufacturing, CNC Auto Parts prototypes can contain everything from headlight covers to engines.
JTC is a superior product with the advantages of a full production line and more than 13 years of experienced technology engineers , and highly trained employees. All of our products are made and delivered in strict conformity to the ISO9001 standard.
Advanced Manufacturing Machines, experienced employees ensure the Quality is maintained at an unbeatable level and consistently. JTC JTC always suggest the use of CNC Auto Parts. We manufacture the CNC Auto Parts with a top-quality and distinctive style of automotive parts.
JTC offers a variety of CNC Auto Parts across the globe. including CNC blocks, block protectors custom dipsticks CNC valve covers CNC shift knobs and Custom Wheel Lug Nuts as well as other CNC components. We are pleased to offer our top-quality CNC Auto Parts, with the assistance of our skilled engineers and workers. We are committed to our work and make the right choice for each production.
Our words are the result of our efforts! We are a trusted source. If you're searching for a long-term, reliable business partner with CNC Auto Parts, please select JTC. We can supply it to you with no issues or problems.
JTC is able to provide any item such as CNC Automotive Parts and other products in a timely and professional manner. Additionally, we offer the customer with a single point of purchase and establish a friendly and trusting long-term relationships for our products and services.
Apart from CNC Machining auto part, JTC is also specialized in CNC bike parts, CNC motorcycle parts as well as other customized CNC manufactured parts.
If you're in search of the most unique and perfect CNC Auto Parts, JTC is your ideal choice. We invite you to get in touch with us right now.
We are delighted to hear from you regarding your experience with our CNC Auto Parts. We work with the most ethical standards.
The Premier CNC Machining Supplier for Auto Parts
FAQ
Since more than 10 years, JTC has been considered to be the top Premier CNC machining auto parts manufacturer in the United States. We've been working with the nation's most renowned wholesale and retail manufacturers that sell auto components.
If you're unsure of the company you'd like to partner with, here's an FAQ guide that you can refer to in order to make sure that the products you'll purchase are ideal for the items you require!
Can you make car Parts with a CNC Machine?
Yes, absolutely! In the automotive industry, CNC or computer numerically-engineered machines are of great use because of the speed, accuracy, and the quality of the parts and components that are built for car manufacturers.
Additionally the specifications and personalization you can obtain using CNC machines is amazing also!
This brings us to our next question that can be...
What Car Parts Are You Able To Create Using CNC?
The aerospace and automotive industries have a lot of identical components and parts. The most commonly used products and applications you could create with CNC machines in these fields include, but aren't limited to:
Plugs to Drain Oil

Valve Covers for Billets

Lug Nuts

Bolts

Bushings

Valve Retainers

Housings for Carburetor and Cases

Exhaust Parts

Parts of Fluid Systems

And More!
Note:Just because these are the most commonly used parts in CNC machine does not mean that it is only a machine for metallic alloys as well as other.
Auto parts CNC-machined by CNC are the traditional and classic method of making. The basic meaning is that there exists many different materials used for CNC machineries in the automobile industry.
What are the materials used in CNC Machining for Automotive?
The materials used in traditional production or manufacturing of automobile or auto parts are also recognized and most commonly used materials to make CNC machine.
For your assistance to make it easier for you, here are the most popular CNC material used for machining within the automobile industry.
Stainless Steel
It is resistant to wear, corrosion distortion, corrosion, and even intoxication, stainless steel is the one that many people consider as their primary material. Because it's made of stainless, it won't be damaged through oxidation. Additionally, it's extremely elastic! But the one thing that can throw it off is its lower strength factor. It's not as robust and strong as other alloys however, they are easily found and processed!
Fiberglass
It is made by hundreds of glass fibers that are that are woven with precision and a variety of other commonly used material in CNC cutting automotive components. If you think that fiberglass isn't that crucial then think again! The most frequently manufactured components (in every industry) include rotors, pipes tanks, housings, aerospace and automotive bodies and other things!
Thermoplastics
Thermoplastics are easily heated to soften and the majority of CNC machines use heat to process. As compared to the traditional low-grade metals and wood thermoplastics are pliable resilient, tough, and adaptable but still maintain style and fashion.
Carbon Steel
When you examine different types of materials used in machining carbon steel is likely to be on top of the list. This is due to the possibility of them being machinable without deteriorating or degrading in quality.
There are a variety of different kinds of carbon steel, however the most popular and best one is carbon steel 1045.
Titanium
Titanium is one of the go-to materials if you are looking for strength and toughness partnered with abrasion and corrosion-resistance. However, it's one of the most popular materials utilized in the defense and military industry, and in numerous industrial applications.
One disadvantage is the price. Titanium is a bit higher priced than other alloys.
Aluminum
Most likely the most widely popular and sought-after material aluminum has proven to be one of the top and most outstanding materials available in the marketplace. They are known for their capability of being able to be easily processed and used (even in large quantities) Additionally, they have outstanding electrical conductivity and strength-toweight ratio.
They're easily accessible and affordable, leading to them being among the most commonly used products in the auto industry.
Things to Consider when deciding on CNC Machining Materials
There are a variety of factors to consider when choosing the right materials to make the parts for your car that you require. The most frequent concerns (questions) are
What is the way this part could be utilized?
The thought of how you will use it is among the most significant aspects to consider as it determines whether the product will last or not. For instance, if you're looking to locate the best valve cover made of billet, it is recommended to choose anodized aluminum for its outstanding thermal conductivity.
What is its value?
Imagine a racecar having heavier-than-the-usual parts - wouldn't that be a bummer? The weight is a major element in the manufacture of automotive components. However, don't be concerned there are metals with low density available to choose from!
How much is the cost?
Also, be aware of your budget. There is a chance that you're spending too much on a product which doesn't really need to be as costly. You'll want to maximize the cost of the product to be able to use it to make more profitable purchases.
Brass vs. Aluminum Alloy Automotive Parts?
Have you had the opportunity to see the car part made of brass? It's not common but it's actually an item. In fact the automotive parts made of brass have been the norm in the past but it wasn't until the age of aluminum came into play.

The most frequently used automotive parts that use brass are tubes, tanks cores of radiators, valves.
Today, many manufacturers think of stainless steel and aluminum to be essential components, however there are still some suppliers who use brass as their main ingredient.
Did you know:Brass parts and components can be recycled easily. It's an environmentally-friendly and economic material you can take advantage of.
How are Prime CNC Machining Automatic Parts Made?
Different suppliers and manufacturers carry the manufacturing or production process of auto parts using CNC machines in a different way. But, the basic method of doing it is the following:
Step 1: Raw Material Loading
First, determine the material to be utilized. Manufacturers need to choose at the beginning which material they'd like to use. It doesn't matter if it's aluminum, brass, stainless steel or carbon steel, it'll be loaded and then inserted in the CNC machines to be prepared.
Step 2: Coordinate Work Setting
The next step is to determine the coordinates for the work station. It is usually controlled by a computer program. Engineers and programmers will need to collaborate to set this up and set it up.
Note:Most CNC machines have built-in control units. They're generally done there.
Step 3: Tool Geometry Setting
When the work is completed the tool to be used will be the next tool to be set and made. The geometrical and alignings for the tools along with the movements are programed.
Step 4: Keep the Programming running (Rough Cutting)
After everything is set and ready, the next task to do is to start the machine and execute the software! The time it takes to completion will depend on your quantity, the the quantity,and the cut style you're after.
This process will apply to all the materials that have been loaded and set onto the machine until completed.
Step 5 : Final Cut (Smoothing or polishing)
After passing through the machine the machine will be completed. Most often, the process of finishing will be performed manually with the help of a quality inspector or analyst. This is due to the possibility that the machine could be flawed and produce products that are less than 97 percent precise.
Step

6

: Quality Controls and Assessments
The final stage is for assessors and analysts to look over the CNC-machined automotive components. They will examine everything from A-Z and to ensure that everything is within needed measurements and estimations.
What are the advantages from CNC Machined Auto Parts?
The advantages and pros of CNC making the auto parts you need as compared to conventional methods of manufacturing are:
Higher Production Speed/Rate

Accuracy and precision

Versatile and Flexible Products that are flexible and versatile

Flexible Customization

Excellent Repetability

Automation
These are just a few of the top and well-known advantages of CNC manufacturing your car components - there are many more you'll see, especially if you are working with JTC Machining! JTC Machining!
What are the disadvantages of CNC Making Auto Parts?
There are a few of disadvantages or drawbacks to CNC making your car components. They include:
Increased costs and expenses

Operators must be properly trained

High Maintenance Costs

The high cost of installation
Can a CNC Machine Create parts for cars?
There's a reason millions of vehicles around the world have been built every year "CNC Machines". CNC Automotive fabrication is a broad variety of automobile parts being made, including switches, valves the chassis, exhaust components drain plugs, many more.
Advantages of the Car Parts Machining
Automatically processed when programmed.

Production speed is rapid

High degree of accuracy

The same part may be made multiple times
Which Parts Of Car Are Machined?
For a variety of car components, CNC machining provides a ideal solution for prototyping and manufacturing. This type of machining involves grinding, milling turning, boring, drilling and more.
Engines

Lightings

Carburetor casing

Bushing

Valve retainers

Parts of the exhaust system

Suspension components

Fluid system
What CNC Machining Auto Parts Supplier Do You Rely On?
If all you're seeking is high-end, top-quality CNC machined auto parts it's a good idea to collaborate with us here in JTC Machining. For 13+ years, we have developed and streamlined all our manufacturing work, including the high extent of our computer numerically-controlled (CNC) machines.
Our manufactured products are infused with the finest, accurate, and reliable components to ensure that they will not fail, even after decades of use.
Our knowledge covers engine block protectors, dipsticks for oil wheel lug nuts made of aluminum drain plugs for oil valve covers, and much other items!
Are you unsure of the exact automobile parts you require? Get in touch with us to review your components and assemblies for you! We have a group of highly skilled and knowledgeable engineers that are always available to offer the assistance to help you with the assembly of your project!
Contact us today and we'll be willing to assist you with everything CNC machined car parts you require!