Looking for the best 4 small batch CNC machining companies in Canada? Look no further, as we have listed them to help you further!
There are not many local small batch CNC Machining service companies in Canada. Today we have contacted four companies that JTC Machining has cooperated with well. In this article, you can use our two tables to find small batch CNC Machining service companies in Canada
List of top small batch CNC machining companies in Canada
The following is a summary of the freight forwarders:
1. Hubs
2. partZpro
3. Roche Industry
4. Machining Design Associated

Top four small batch CNC machining companies in Canada
This article will examine four small batch CNC machining companies in Canada. Keep scrolling to learn more about these companies
1. Hubs

Business type: 3D printing, rapid prototyping, CNC machining
Headquarters: United States
Main Markets: Europe and America
Years of experience: 9 years
Company introduction:
Hubs enables engineers to create revolutionary products by making custom manufacturing more accessible. We leverage automation to quickly and cost-effectively access manufacturing capabilities from around the world.
A wide range of abilities
Hubs started out as the largest network of peer-to-peer 3D printing services in the world, but as we grow with our clients, we need to offer a broader range of capabilities to help their businesses succeed.
Today, with hundreds of manufacturers in our global network, customers can order parts from a wide range of materials using multiple manufacturing techniques as well as many secondary processes. Our customers come back time and time again because we always find a way to meet their needs.
Fast and affordable
The two main drivers of accessibility are price and speed, so we built state of the art automation technology to make custom manufacturing cheaper and faster.
We use machine learning to instantly quote better costs than any mechanic. This reduces overhead costs in our prices and eliminates a significant amount of time that our customers typically spend on purchasing quotes.
We automate production through a global network of hundreds of specialized manufacturing partners. This means we can guarantee 365 days a year, 24/7 capacity and delivery times, and use competitiveness to ensure that our prices are always fair and equitable.
The main service:
Online 3D printing service
Molten Deposition Modeling (FDM)
Stereo lithography (SLA)
Numerical control machining service
Surface treatment service
Mass production service
Sheet metal processing services
Selective Laser Sintering (SLS)
Multi-jet Fusion (MJF)
2. partZpro

Business type: 3D printing, rapid prototyping, CNC processing, injection molding
Headquarters: California
Major Market: Canada
Years of experience: 4-9 years
Company introduction:
PartZpro is a California-based technology parts manufacturer that uses automated platforms to serve customers worldwide. With the help of top plants with over 1000 CNC machines in our growing network, customers can use our platform to get quotes from suppliers. Our advantage over a single supplier is that we monitor, evaluate and screen out suppliers with higher quotations or quality and after-sales service issues. PartZpro direct quotes from the factory enable our customers to bypass overpriced suppliers and save them time in the manufacturing process. Customers can get the best quotes under one roof without having to go door to door to find the right supplier for their product.
Our goal is to reduce CNC machining, 3D printing, sheet metal fabrication and injection molding costs by connecting customers directly with manufacturers through technology. We harness the power of artificial intelligence and custom manufacturing to ensure you get the high quality and affordable feature parts you need. As a result, you can get your parts to market as quickly as possible without any effort.
The main service:
CNC cutting
CNC milling
Rapid prototyping
routing
The numerical control turning
The SLA 3 d printing
3D printing of metal
SLS 3 d printing
Vacuum casting
Three axis nc
Five-axis CNC
Laser cutting
Sheet metal processing
Injection molding
grinding
Anodic oxidation
polishing
Powder coating
electroplating
3. Roche Industry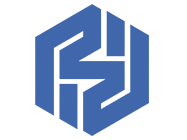 Business type: 3D printing, rapid prototyping, CNC machining
Headquarters: China
Main Markets: Europe and America
Years of experience: 9 years
Company introduction:
Dongguan Roche Industrial Co., Ltd. is located in Dongguan City, Guangdong Province, known as the ""world factory"". We not only produce industrial products and accessories, but also focus on high quality prototyping, rapid small batch manufacturing and high volume production. The rapid prototyping services we provide are professional engineering, CNC machining including CNC milling and turning, sheet metal fabrication or sheet metal prototyping, vacuum casting, SLA, plastic and aluminum extrusion molding, Rapid tooling, rapid injection molding, surface treatment and other rapid prototyping services in China.
Roche Rapid Prototype uses a number of different Rapid prototyping processes, each using specific materials and techniques to achieve the desired results. We will guide you through the prototyping options that best suit your project, end use, and budget.
With our rapid prototyping technology, we turn customer concepts into functional prototypes, helping customers save time and money and avoid costly modifications when building production tools.
With Roche Rapid Prototyping China, rapid prototyping means more than just creating a finished physical part. We also provide design assistance for selecting the ideal process and materials.
The main service:
Rapid prototyping
Rapid tooling
Metal stamping
The nc machining
Injection molding
Die casting
Sheet metal manufacturing
Small batch production
3D Printing (SLA/SLS/ Metal Printing)
Finishing services
4.Machining Design Associated Ltd.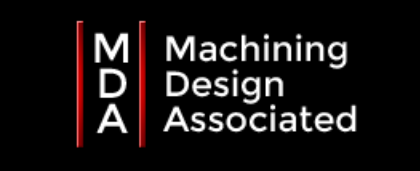 Business type: CNC machining
Headquarters: Canada
Main Markets: Europe and America
Years of experience: 59 years
Company introduction:
Machining Design Associated Ltd. Founded in 1963, is an ISO:9001:2015 certified company dedicated to producing quality CNC machined and custom metal parts to customer specifications. We have a strong focus on continuous improvement and only utilize best practices to ensure that the work we do for our customers is done in the most efficient, precise and cost effective way possible.
Machining Design Associated's focus has been and will remain on developing and maintaining lasting relationships with its customers. We pride ourselves on being big enough to meet our customers' needs, yet small enough to provide the personal attention our customers appreciate.
Machining Design Associated Ltd. It is a CNC machining workshop certified by ISO: 9001:2015 in Canada. We specialize in turning and milling and strive to produce the best quality products. Call Canada now for CNC machining services at affordable prices.
The main service:
CNC machining
Screw machining
CNC milling
The numerical control turning
Conclusion:
Now that you know who the top small batch CNC machining companies in Canada are, all you have to do is visit their offices and test their services. They will do everything possible to make sure you get the best service possible. We hope you find the right company while looking for the right company.